We have a large selection of mattresses in all sizes to suit every type of bed call us on +353 (0) 90 6625312 or email beds@mcnultyfurniture.com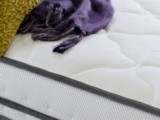 Respa 6ft Pocket 1400 Mattress with Purotex
Respa Pocket 1400 is a purotex mattress featuring a layer of memory foam, new Sleepfresh Technology and is allergy friendly for a peaceful, healthy nights sleep. The Respa Pocket 1400 provides a supremely comfortable sleeping surface , total body support, and unmatched pressure relief.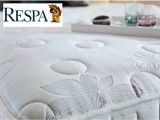 Respa Backcare Supreme Mattress
New to the Backcare range, the Supreme Mattress from Respa. With its renowned inner spring design system and a new multi-quilted outer fabric, this model now becomes comfortably firm.